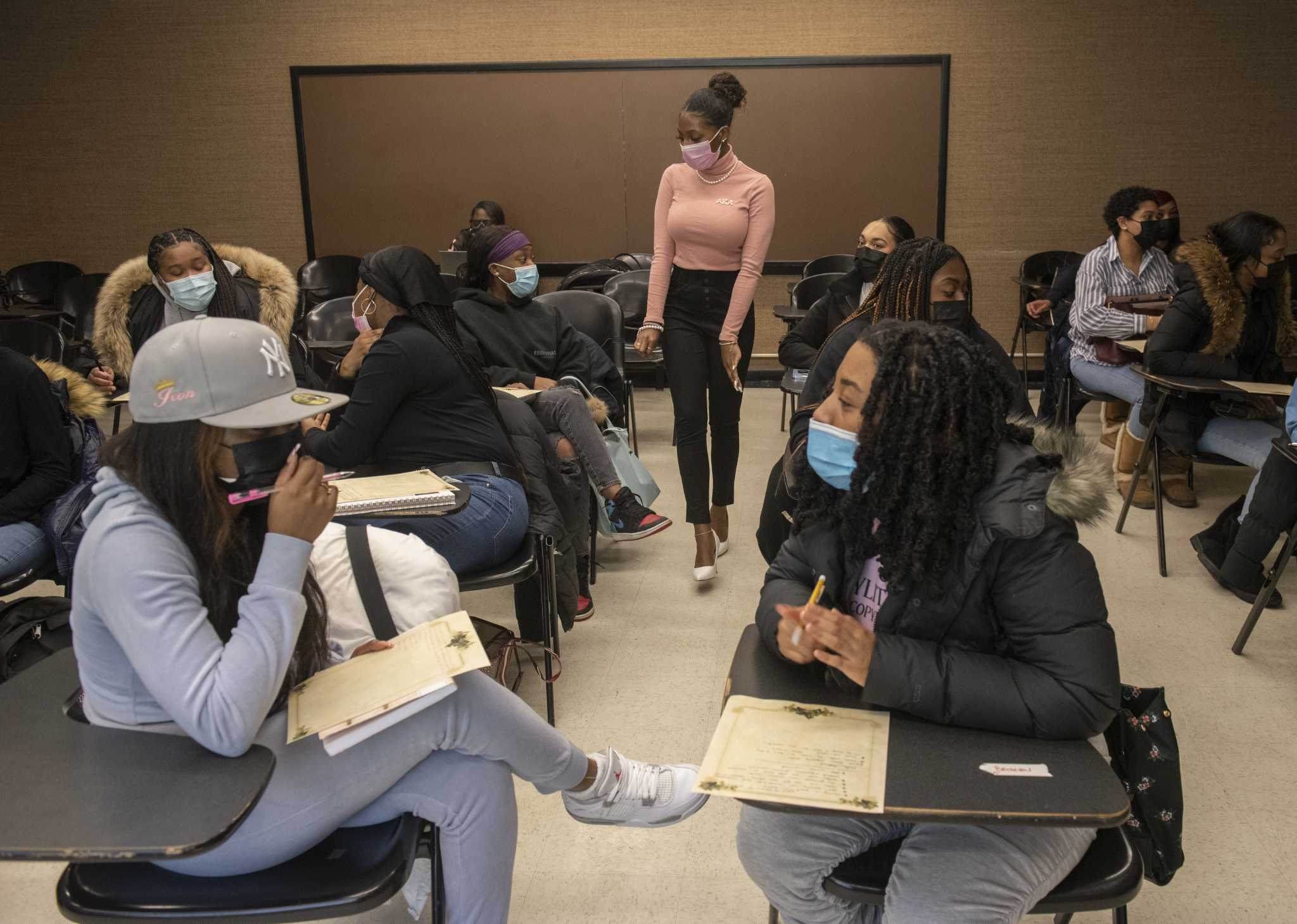 AKA Sisterhood Defines a Continuum of Excellence
The legacy of Alpha Kappa Alpha sorority spans from founder Ethel Hedgemon Lyle, whose grandparents were slaves, to Vice President Kamala Harris. Its reach spans college campuses nationwide, including the University at Albany.
"Before becoming a member, I wanted to be like the women in this organization and I want to follow in their footsteps. And I feel like people can look up to us because of the things we do in our community and what we've done, with Kamala Harris in the White House," said Pi member D'Shaya James. AKA Kappa. undergraduate chapter at UAlbany.