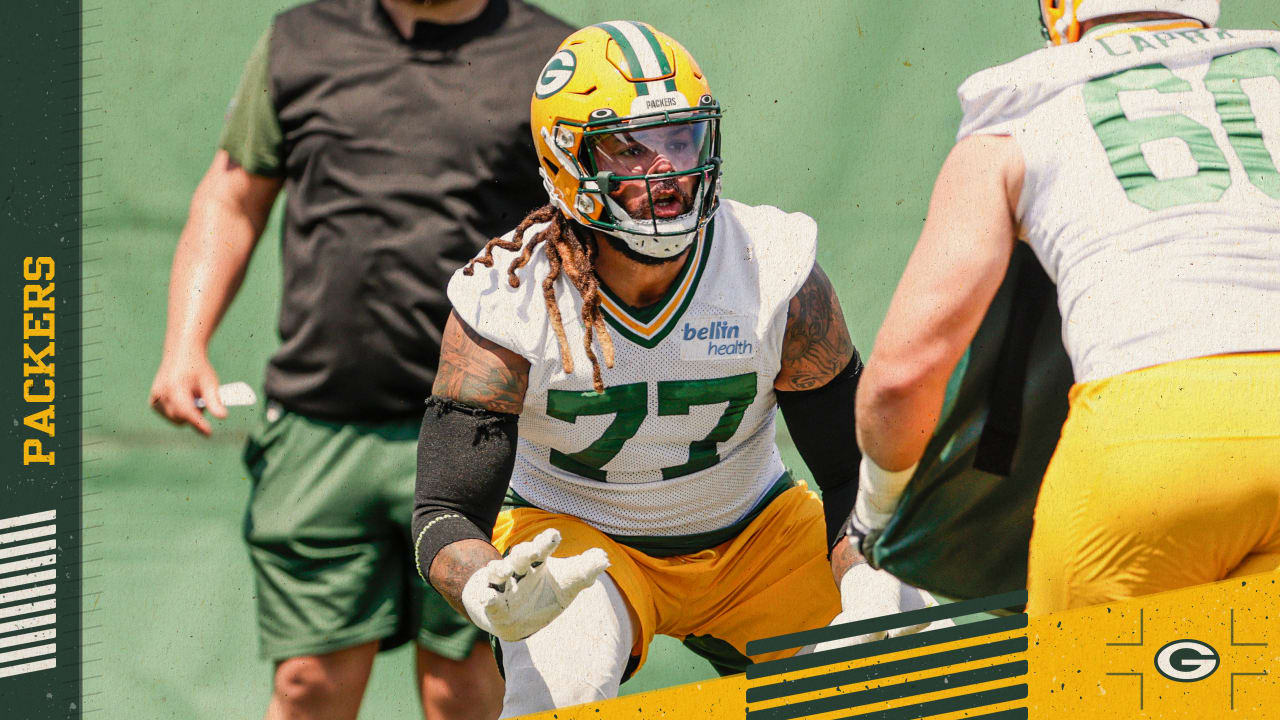 Billy Turner's versatility will once again be vital for Packers' new O line
On the outside, it may seem like a quantum shift considering how much of a veteran Packers' load on the O-Line when Turner arrived as an unrestricted free agent in March 2019, but so far business has gone downhill. are carried out as usual for the versatile veteran.
"To be completely honest with you, nothing has changed for me," Turner said. "I'm not going to act any different from what I've played the past two years, this year, just because someone isn't in the room.
"I don't approach the situation any differently from what I have approached over the past two years, is to continue to learn and understand this pattern and to help these young players whenever I have the opportunity to them. help."
The Packers certainly have no shortage of prospects in this role after drafting six offensive linemen in the past two years. For Turner, the value of helping develop this young talent can be seen in the way Elgton Jenkins, Lucas Patrick, and Jon Runyan have stepped up from injuries.
After finishing 2020 on the left tackle in place of Bakhtiari, Turner has kept a similar script for his offseason. He trained again near his home in St. Paul and continued to develop his "Public Immunity" brand and clothing line.
Turner and his team have organized a series of pop-up events in the Twin Cities area and have already planned more exhibits over the coming year.
Still, there have been some notable changes as well, with the Packers' offensive lineman choosing to step away from social media.
"I made the transition in December to allow my employees and staff to sort of take control of my personal social media as well as the corporate social media," Turner said. "This transition for me out of social media has been important. Because it just allowed me to focus a little more on myself and allow me to grow a little more as a person."
While the absence of MVP quarterback Aaron Rodgers was a daily title during Green Bay's two-month offseason schedule, Turner kept a cool head throughout.
Because at the end of July, whether it's Rodgers or 2020 first-round pick Jordan Love, Turner understands there will be a QB behind him that he's responsible for blocking.
"I kind of know what to do," Turner said. "I focused on my body. I focused on my rehabilitation and developed the approach to be able to go into the season and propel myself through these 17 weeks now that we're going to have to go through and then into the playoffs. . "