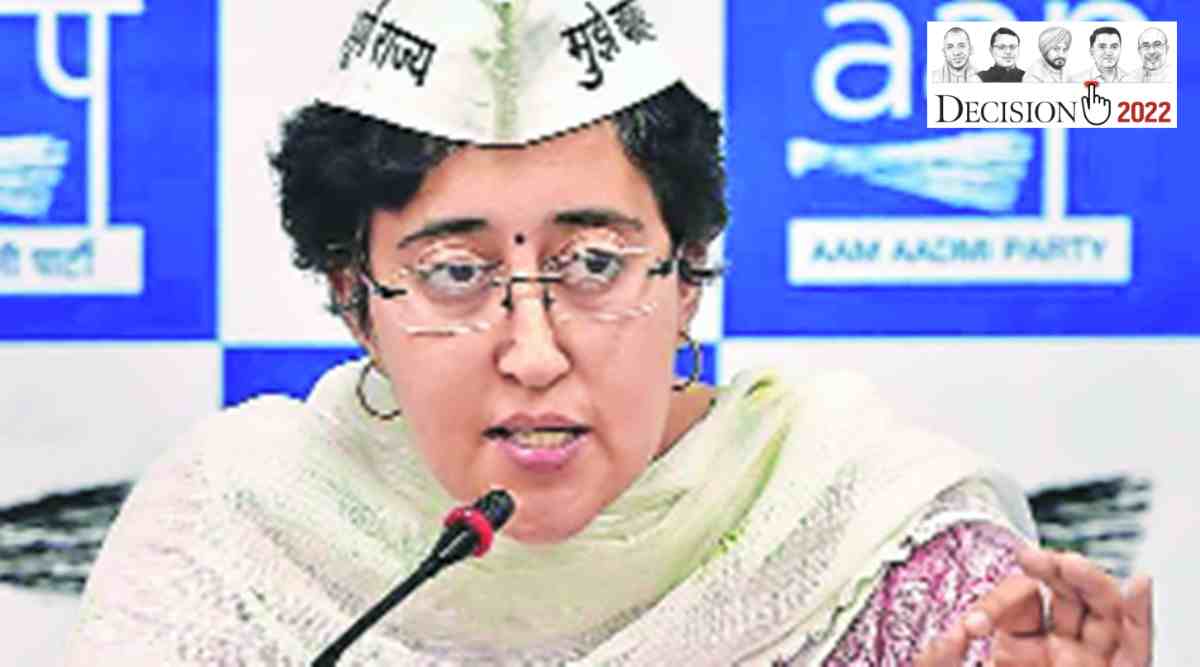 "Desh ke mentor": NCPCR seeks to stop initiative, AAP fights back
Highlighting safety 'gaps' in the Delhi government's 'Desh ke Mentor' programme, the National Commission for the Protection of Children's Rights (NCPCR) has recommended that it be suspended until it is "revised". In response to this, AAP MP Atishi said that putting obstacles in the way of implementing an "innovative program like 'Desh ke Mentor' shows the superficiality of the BJP and its apparatus of government."
Launched in October 2020, the program aims to provide volunteer mentors to students in grades IX to XII. People between the ages of 18 and 35 can sign up to become mentors through an app created by a team at Delhi Technological University and will be matched with students based on mutual interests.
Mentoring involves regular phone calls for a minimum of two months, which can be continued for an optional four additional months. According to the program's website, 20,898 people have signed up as mentors so far.
The NCPCR said it received a representation from a certain Lalit Wadher in November last year, who alleged the program brought together children and "strangers" and exposed them to danger.
Following this, the child rights body demanded a response from the Delhi government on the selection process for mentors, if there is a step to check if a mentor has been charged with crimes against children, what measures are in place to ensure the safety of children when interacting with the mentor, and whether they are trained or sensitized on children's rights.
In his response, Director of Education Himanshu Gupta pointed out that mentees are only assigned to mentors of the same gender and interactions are by phone only and there are no face-to-face interactions. no one between them. He also said mentors take a "psychometric test" on the app before being accepted into the program and applicants must declare on the app that they have never been accused of or involved in violating activities. children's rights.
He added that parents of mentees filled out consent forms; one teacher from each school was appointed as the "nodal teacher for the programme"; mentors receive an orientation on the application and an induction email that contains information on the DCPCR guidelines and corrective measures for the protection of children's rights.
On the app, it is optional for applicants to upload proof of identity when registering. The 'psychometric test' involves candidates being asked to rate the extent to which they agree or disagree with statements such as 'I am willing to work hard to excel in my professional life', 'Men and women should be treated equally in our society', and 'I think lying is justified when I can benefit from it'.
On Tuesday, NCPCR President Priyank Kanoongo wrote to the Education Department saying the response "appears to be ineffective in fully mitigating safety concerns" and recommended that the program be suspended immediately "until all deficiencies relating to child safety be reviewed."
He said "it is imperative to state here that abuse or assault, sexual or otherwise, is not gender-biased" and that "same sex does not necessarily ensure a child's safety in any capacity. whatever," and that "child-related crime can also be initiated through phone calls," pointing to "child trafficking through phone calls." The letter also questioned the lack of police verification and whether the psychometric test was a "comprehensive (sic) assessment of a person in terms of potential threat to a child".
Atishi, who is also Chairman of the Standing Committee on Education (Delhi Vidhan Sabha), said: "…Educated youngsters from good colleges, successful entrepreneurs, professionals come together to mentor underprivileged students. Doesn't the BJP want these students to just be guided? The BJP's greatest fear is to see the poor become self-reliant and educated, which is why they place barriers to their advancement.
A government official also said: "We are currently seeking legal advice on the binding nature of this recommendation. We shared the details of the process with them; we believe there are adequate safeguards, given the nature of the limited interaction and the fact that the children involved here are slightly older.