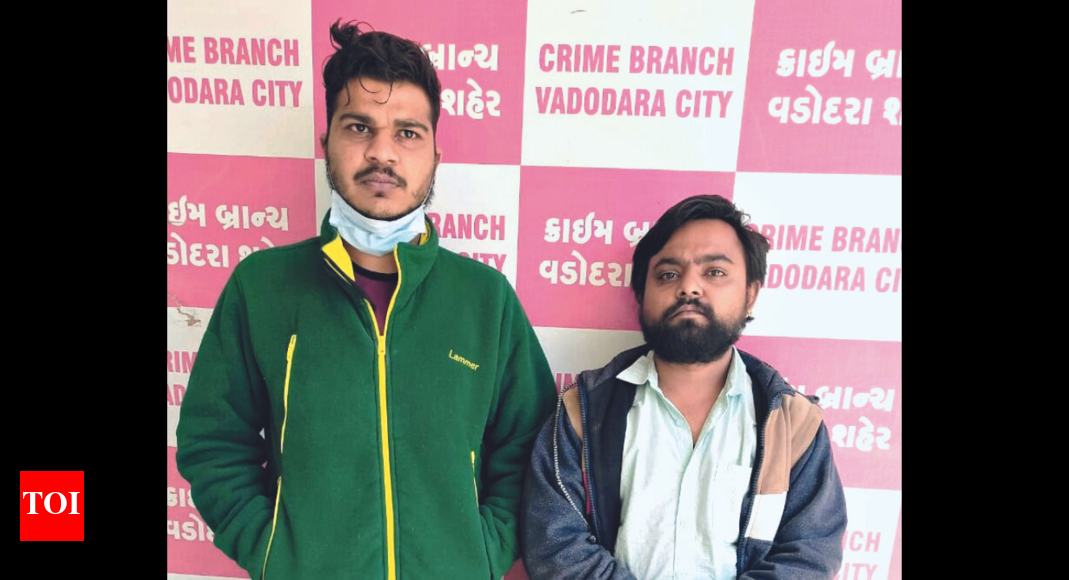 Fraudulent online shopping portal dismantled, 2 detained | News from Vadodara
VADODARA: Two people, who used the cell phone number of an unsuspecting citizen to commit a fraud worth thousands of rupees, have been arrested by the cyber crime detectives in the city. The accused duo are believed to have deceived many people in the past, police said.
According to cybercrime sleuths, Dhaval Patel, a resident of Atladara, filed a complaint against unidentified people a few months ago. Patel told police that his wife Nidhi started receiving countless calls on his number from many people across the country. The callers requested the products they had purchased from a blazeshop.live website.
"Investigations revealed that the defendant posted Nidhi's mobile number on the website. The accused launched the online shopping website where he accepted payments but did not deliver the products. Buyers used to call Nidhi's number for enquiry," police said. Both Patel and his wife were unaware that his number was being misused.
Cybercrime detectives then contacted customers who had purchased products from the website through online payment. This led them to a bank account where the money transferred by customers was deposited. "The bank account was in the name of Gaurav Brahmbhatt, a resident of Anand, and the registered mobile phone number linked to the bank account was in the name of Nikunj Dave, a resident of Valsad," police added.
The bank account had Rs 5.35 lakh in deposits. Cops tracked down the duo's location and arrested them. Investigators said the duo must have siphoned off a large sum by defrauding dozens of people using the fake shopping site. "We are trying to determine if they have committed similar frauds in the past, in addition to recovering money they siphoned off from unsuspecting customers," police said.