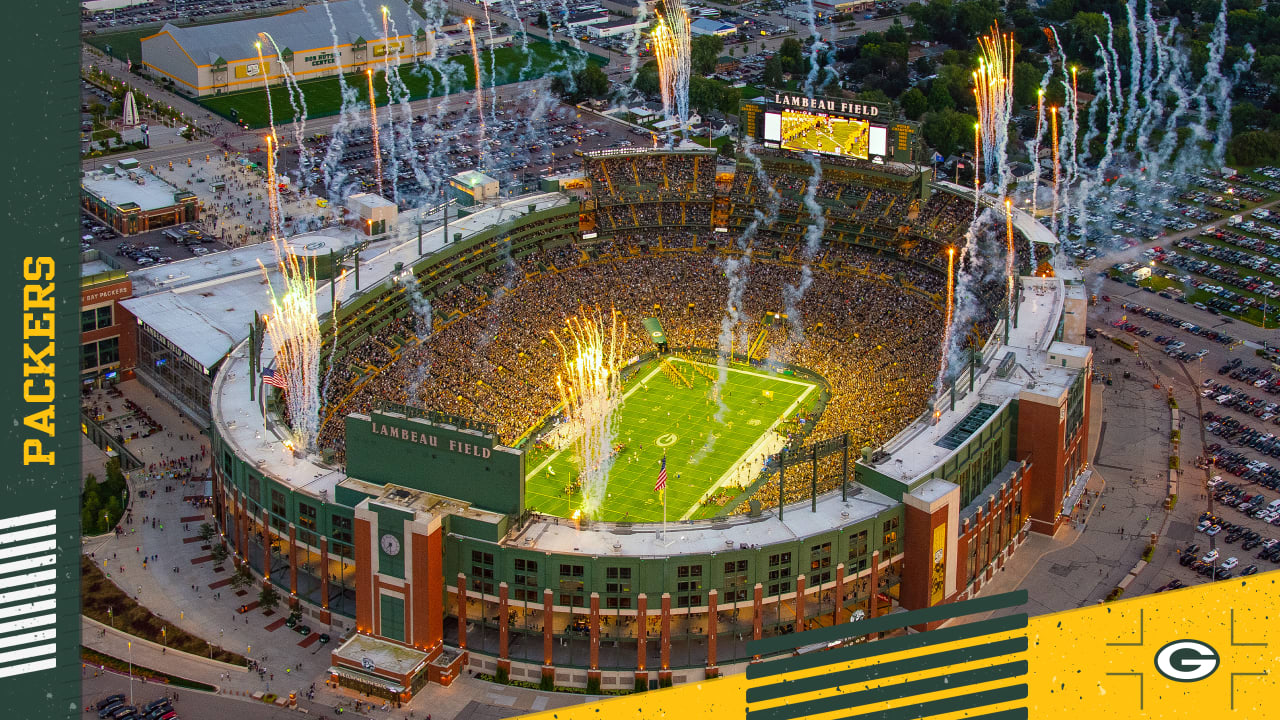 Packers invite Brown County residents to register for ticket raffle
The Green Bay Packers are inviting Brown County residents to enter the Brown County Ticket Draw this week, which allows all eligible Brown County residents to enter for the opportunity to purchase four tickets to a single Packers game each season, all at face value. .
New Brown County residents or those who have not enrolled in the program in the past are encouraged to enroll. The draw will take place in March, so residents who wish to be included in the draw for tickets in 2022 should register as soon as possible by visiting packers.com/browncounty and submitting their name, address, phone number and email. Their name and address in Brown County will be verified by the Packers box office prior to the draw each March.
Once residents enroll in the program, they do not need to resubmit their name each year; those on the list will remain on the list until their address changes or they request removal from the list. Enrollments in the program are accepted year-round.
Residents can also enroll in the program by visiting the Packers Box Office, Lambeau Field Atrium Customer Services Office, or Packers Pro Shop and presenting photo identification, along with a second item to verify. their residence, such as a utility bill or bank statement.
Current season ticket holders and their spouses are not eligible for the program.
The Brown County Ticket Drawing Program, which has been in place since 2003, was originally introduced as a component of the Lambeau Field redevelopment. The program used the stadium expansion to make tickets available to county residents and serve as an expression of gratitude to residents for their support of the team, which included countywide sales tax, of half a percent which helped support the public portion of the cost of the redevelopment. The ticket raffle has continued since the tax expired in 2015 as a benefit to local fans and a continuation of these thanks.
Through the raffle, 2,500 tickets are made available to Brown County residents for each home game each season. the tickets are only available as mobile tickets, which must be accessible on ticket holders' smartphones. Ticket information is scanned at the entry gate, allowing phones to replace paper tickets. Instructions on how to use mobile tickets will be provided to residents selected to purchase tickets.
Each March, during the draw, selected residents will have the opportunity to purchase four tickets to a game at Lambeau Field. In June, those who made the payment are randomly assigned one of 10 games (pre-season and regular season).
To help improve the Packers' home-field advantage and ensure Packers fans are seated in designated seats every game, tickets are not available for resale in secondary ticket markets, although they may be digitally transferred to other fans.
For more information on the program and the draw, go to packers.com/tickets/browncounty.