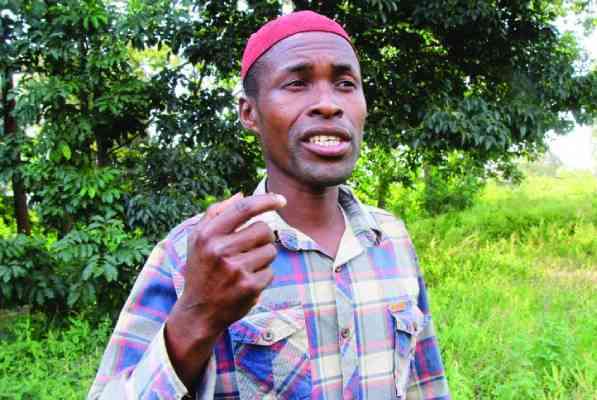 She was my wife – Man who lost 620,000 shillings as partner faked graduation speaks out
In a video posted on social media a few days ago, Silingi Mulumbi is seen screaming and crying as he recounts his plight.
"This woman decides to eat my money when there are only two months left before graduation. She ate (sic) my money, she ate 620,000 Sh. In 2019, 2020, 2021 and 2022. Phoebe ate my money.
The post left mixed reactions from social media users, with some advising men to avoid paying school fees for girlfriends.
The Standard caught up with Mulumbi, who has since clarified that he has been living with Phoebe Okombo as his wife since 2019.
"I want to thank my friends and fellow teachers who supported me for a week," he said, adding that his relationship with Phoebe began in 2019 when they lived in Riat in Kisumu County.
"After being with Phoebe for a while, my mother-in-law called me and wanted to know how our relationship was progressing," he said.
"I told her that I was ready to settle down with Phoebe. I took care of everything; tuition, rent and other bills. I took care of her like my wife. We had the blessing of our parents.
Mulumbi said on May 13, 2019 that they had a daughter. Sadly, their second baby died a year after birth.
"She (their daughter) was reporting to school. I paid all expenses and school fees as it is my responsibility," he said.
He said Phoebe's mother later sent someone to ask why he stopped paying the little girl's school expenses.
"I was shocked because I had all the transactions on rent payment, school fees and even spending money."
"Phoebe was no longer communicating with me. She took our child and refused to tell me where they had moved. I was later informed that my daughter had not shown up to school for some time.
He said Phoebe started giving him excuses about why she ran away and why her daughter stopped going to school.
"I was getting text messages from different numbers telling me how my wife was misbehaving. She had changed her phone number and I could no longer reach her. He says he's ready to have a talk with Phoebe. "I'm not going to get revenge but I wish her good luck wherever she is with my daughter."