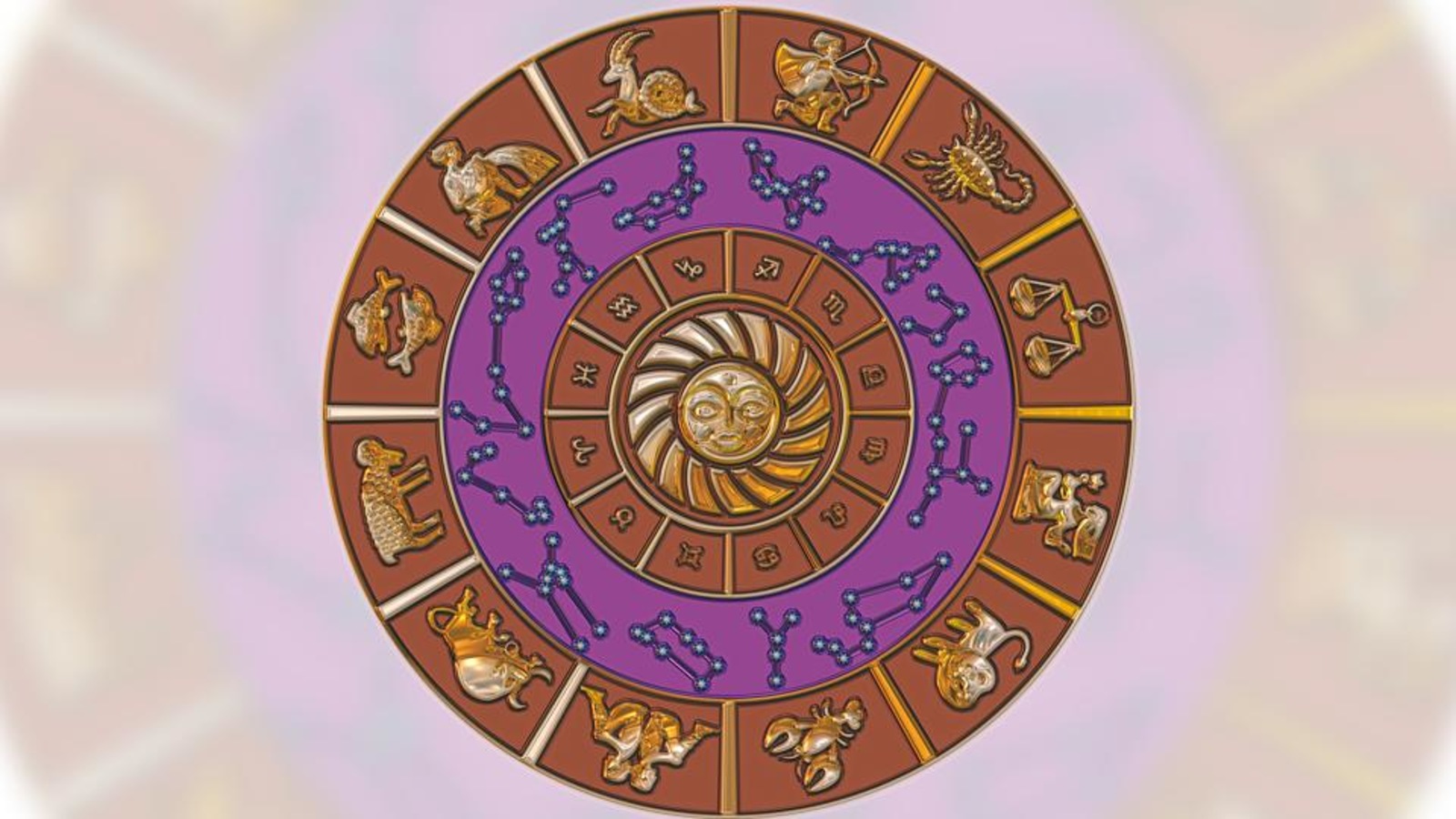 Today's horoscope: Astrological prediction for October 3 | Astrology
All zodiac signs have their own unique characteristics and traits that define someone's personality. Wouldn't it be helpful if you started your day already knowing what to expect? Read on to find out if the odds will be in your favor today.
Aries (March 21-April 20)
Your work ethic will continue to energize your colleagues, subordinates and superiors. Some students are likely to create new milestones in their respective academic fields. Be regular in your medication to avoid worsening an illness. It is better to settle a real estate dispute out of court rather than getting into a legal battle. Don't rely on anyone for your finances, save yourself. An offer for a joint venture should be considered in detail.
Focus on Love: Your efforts on the love front can finally be successful.
Lucky number: 2
Lucky Color: White
Taurus (April 21-May 20)
You are likely to excel in your professional field and might even have the chance to move up the corporate ladder. Success in a competition is possible for some. Secondary earnings will ensure you stay financially secure. Going to another city in your vehicle for the first time can give you the thrills you've always wanted. Pay extra attention to the pandemic while on vacation by avoiding crowded places.
Focus on love: The change in the lover's behavior may be due to excessive work pressure. Be there for them when needed.
Lucky number: 17
Lucky color: Lavender
Gemini (May 21-June 21)
Something good is likely to happen to you today and it will prove to be quite exhilarating. Financial security is assured because a new source of income brings in money. Be regular in your morning or night walks to keep your lifestyle in check. A family reunion is planned, so make it more exciting by introducing games. Make sure your vehicle is in good condition before embarking on a long trip. Today you can be touched by someone's kind gesture.
Love Focus: A trip with your sweetheart to an unknown destination will be most exhilarating.
Lucky number: 7
Lucky color: golden brown
Cancer (June 22-July 22)
Today, the boss can act on your advice rather than your elder's and make your day. Students who are not doing well shouldn't worry, as there are other areas where they can make their mark. Visiting children living abroad is the order of the day for some. You may need to arrange for an attendant to look after an elder in the family. Search for your tenant to see what condition your property is in.
Focus on love: If you feel that your relationship is deteriorating, have an open-hearted conversation with your partner.
Lucky number: 18
Lucky color: coffee
Leo (July 23-August 23)
You can finally get the green light for something you've always wanted to implement at work. A surprise class test is likely to test your preparation for the main exams and you are likely to do exceptionally well. Financing a vehicle for a young person in the family is possible and will fulfill a promise made to them. The fitness efforts of new moms will get them back in shape. It's best to forgive someone who has wronged you.
Focus on Love: Don't blindly say yes to everything your lover suggests.
Lucky number: 6
Lucky color: turquoise
Virgo (August 24 September 23)
Your negotiations are likely to save the company a lot of money and get you noticed by superiors. Being regular in school is likely to improve your academic performance, so don't give up. If you are planning a vacation, plan a not-so-popular destination, then you will manage to avoid the hordes and stay safe. There are some things your parents will never allow, so don't even bring it up with them.
Love Focus: Honeymooners may have to settle for local destinations due to the pandemic.
Lucky number: 1
Lucky Color: Magenta
Libra (September 24 October 23)
It is best to pay too much attention to unvaccinated people by not entertaining them at home. Someone you support can become a financial burden on you, so help them fend for themselves. It's a great day for store owners as their business is set to grow with increased footfall. Leading a close competitor in a classroom test will prove to be very satisfying, but don't be complacent in your preparations for the final exams.
Love Focus: Earn the trust of the one you love to achieve your romantic aspirations.
Lucky number: 7
Lucky color: cyan
Scorpio (October 24 November 22)
A job interview you have prepared well for is likely to lead you to the next round of interviews. The professional course you have chosen may not match your academic qualifications, so choose something more synchronized. It's okay to get vaccinated with both doses, but that still doesn't justify letting your guard down. You can buy something to decorate your house. Make it your mission to spread positivity wherever you go.
Focus on love: If you think your spouse is hiding something, it may require straight talk.
Lucky number: 4
Lucky color: dark gray
Sagittarius (November 23-December 21)
Increasing the productivity of your business can be your top priority. Do not hesitate to approach teachers with your doubts, because you may not have this opportunity anymore. You are likely to save money on a celebration that is not happening now. Be clear about the hotel reservation dates in the online reservation, lest you lose money if you cancel. A wedding ceremony of an eligible family member is likely to be performed with the usual fanfare, but with a limited number of participants due to the prevailing circumstances.
Love Focus: Exclusive vacations are likely to bring your partner closer.
Lucky number: 11
Lucky color: cream
Capricorn (December 22-January 21)
A bonus or increase is provided for those who work in manufacturing companies. Those who have chosen digital technology as their preferred field may specialize in a field related to information technology or artificial intelligence. A pampered youngster in the family may need a little discipline. A weekend business trip can ruin your family weekend plans. Inactivity can show up around your waist.
Focus on love: Keeping a secret never solves any problem; discuss it, so be sure to keep your lines of communication open with your spouse.
Lucky number: 6
Lucky color: Indigo
Aquarius (January 22-February 19)
Your earning capacity is likely to increase and improve your financial situation. Spending your vacation with your parents will take you back in time and bring back fond memories of the past. Watch out for water-borne illnesses by making sure you have the right source of drinking water. Don't be gullible when it comes to property. Keep distractions at bay for fear of falling behind in exam preparation.
Focus on love: Even if your partner seems to love, you may be suffering from a strange emptiness due to the stress, but it will be a temporary phase.
Lucky number: 5
Lucky color: yellow
Pisces (February 20-March 20)
While a senior can take all the credit for your hard work, don't worry, the truth will prevail when the time is right. You must complete everything assigned to you in class to stay in the correct teacher's books. Outdoor games will keep you fit and healthy. The returns from a previous investment will provide you with financial stability. A family member can join a foreign university with a scholarship, which makes you extremely proud.
Focus on love: Sharing the household chores is the best way to bond during these times.
Lucky number: 3
Lucky color: red